'A' Players Outshine & Are Need of the Hour, Especially for the Start-up's
---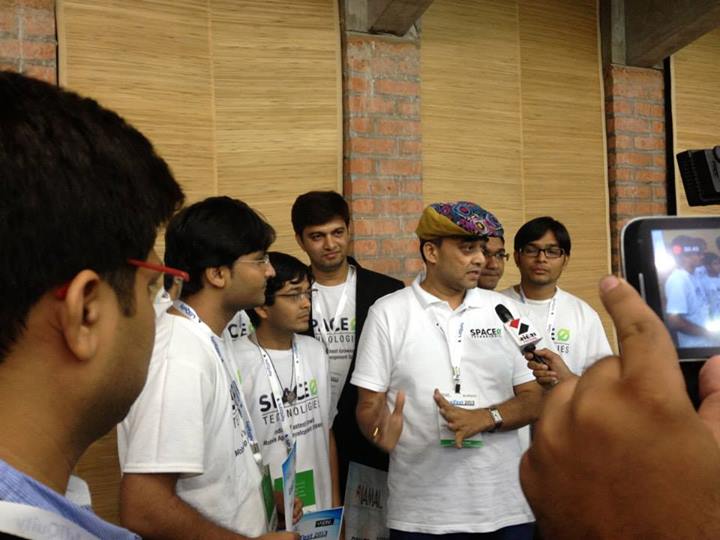 "I noticed that the dynamic range between what an average person could accomplish and what the best person could accomplish was 50 or 100 to 1.Given that, you're well advised to go after the cream of the cream. A small team of A+ players can run circles around a giant team of B and C players." – Steve Jobs
We all are sailing in the competitive intelligence industry, where the competition is fierce especially for the Startup world. As per the fundable's infographic, 565,000 Startups are launched each month in the United States and they raise an average of $78,406 totaling to $531 BB per year. At times, this fierce competition is good for startup's success.
There are plenty of reason for the success of Start-up's but my focal point here is A-Players.
Steve Jobs, when introducing the Apple Computer, came with the phrase "'A' Players hire 'A' Players, 'B' Players hire 'C' Players".
My own experience validates with his. A true leader does not bother or feel threatened by the success of their subordinates, hence they are more likely to go for 'A' Players. Most successful companies like TATA's, Infosys, GE etc., are flourishing, basically the companies hire 'A' Players.
And most companies who are into technology and knowledge based industries will totally agree with me in having 'A' Players. As rightly said by Hunter, Schmidt and Judiesch, the top 1% of workers are anywhere from 50% to 127% more productive than the average worker. The roles played by the A-workers are more complex, that demands greater productivity with good performance.
Recruiting 'A' Players
Albeit Generic advice – "Only hire 'A' Players."
No matter how good one's product or service is, without great talent, the organization fails. Many startup's absolute necessity is to go and hire best and the brightest, I know it may be out of budget for some, but few money spent now will surely bring in more $$$ in long run.
But how do you judge the best 'A'- players?
It's a tough process to recruit smart players, you need to move smartly in getting them. A path which many CEO's follow; recruiting 'A' Players by themselves rather than depending on their subordinates, as the CEO knows what kind of service or knowledge they are expecting from them.
The below 5 characteristics can help you in selecting right 'A' Candidate
Fierce Competition minded – a true leadership quality
'A' – Players don't give excuses, but they execute. They put their foot front and take the responsibility for their performance and they desire to compete no matter what the subject is or how tough the situation is.
They set their mind to win:
A true player will have undisturbed mindset about the company's performance. They are mentally tough and passionate about their job and organization. They make a valuable contribution to any business wherever they step in. They are hard-task masters.
Self-discipline:
I strongly believe that, only a person who inculcate self-discipline will do well in their life, it is very much true especially for startup companies where there are more chances of failure; A-Players who are able to motivate themselves and keep focused, who can prioritize the works and needs can boost company and help other folks who will thread their path to success along with them.
Integrity & Attitude:
It's a universal fact that A-players have attitude, but their willingness to change approach when needed, and shed down the prejudice of winning all the time will help them in great heights. Integrity is important in winning and for that the player should have team spirit
Predict ahead:
A good company knows, what is coming next or their future business to certain extent; as they research, analyze, study the trend, then they anticipate and execute or act accordingly.so with A-Players, they need to adequately prepare, keep their task focused and move quickly with their innate sense. They always need to capture the opportunity to develop and move ahead of time.
I have always believed and continue to, that the company's core value lies with 'A' Player team. I put my faith in my 'A' Players, more than technology, because they can make 'zillion' of things with their intellectual mind.