Recently NASSCOM along with GESIA and Dewang Mehta Foundation Trust organized a 3-day event "Startup 20-20" in partnership with M. S. University in Baroda. The program was geared for entrepreneurs to get a great experience of launching startups simulating NASSCOM's 10,000 Start-ups initiative goal – fostering collaboration between the larger industry players and young software product firms.
I was also invited to mentor the teams and motivate the participants, who seemed no short of capabilities or creativity either. The addition we mentors can make was to offer our experience that could help participants resolve their problems related with the ideas.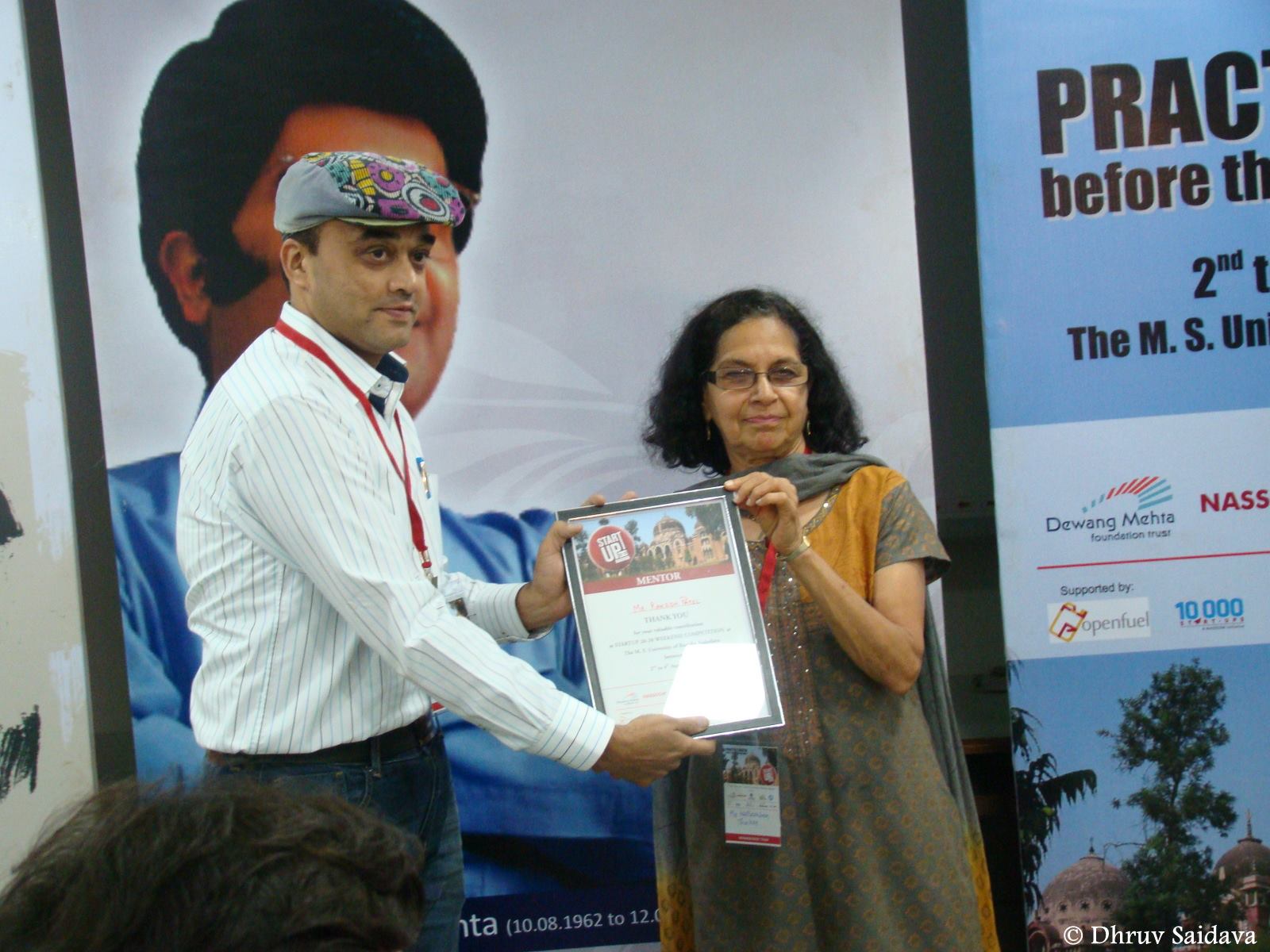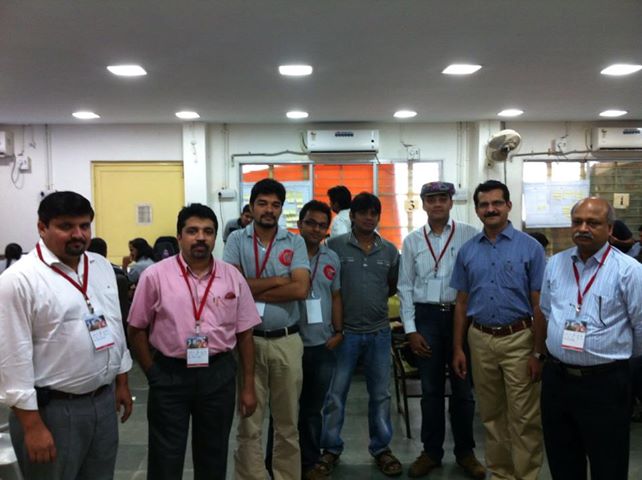 I mentored and reviewed mock presentations of over 8 teams and suggested necessary improvements. Out of all the concepts presented, 2 were very interesting offering solutions for common problems.
The 1st one was "Park: On the Go"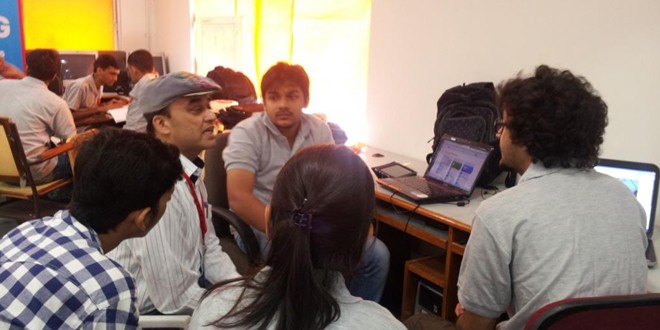 Concept: This is one of the most practical and potential ideas one can come up with. The mobile app solution was conceptualized to address the parking problems by enabling motorists to find out parking spaces through real time information of the spare parking capacity at the venues.On-the-Go will employ crowd-sourcing model (like Wikipedia) to gather the data and build a database of parking and no parking zones.

Not only did everyone admire the idea but it won the first prize too.

Team: The team behind the concept called itself "Engipreneurs" and had
7 Members: Juie Talavia, Bhargav Mehta, Hardik Bagdi, Himanshu Chetwani, Smit Shah, Hardik Patel and Rishabh Shah
Funds Pledged by Me: I promised and pledged to fund US $5,000 for this project.
So what's next with "Park: On the Go"?
Another Project, "Radius" also seemed promising though it did not win any prize.
Concept: What magnetized me towards the idea was its uniqueness and usefulness. The project enables recruiters to short list candidates in no time on the basis of credibility scores of the candidates which will be the aggregate of ratings based on parameters like skills, expertise, attitude, leadership qualities amongst others.Not only this will curtail the hassles of employers but it will also empower employees who can use their credibility scores as a "Badge" to be put on their CVs or profiles.
Team Members: The team working on Radius had 5 members including Naeem G Shaikh, Ronak Gohil, Dhrumil Pathak, Amit Anand and Ankit Agrawal.
Funds Pledged by Me: I pledged a funding of US $5,000 for this project too.
Read the coverage of Startup20-20 by Times of India.
Image Courtesy: Dhruv Saidava, Source: BuddyBits.com
Park: On the Go – Discovery Phase
The viability of the idea can be deemed as tested since app concept received the tremendous response at Startup 20-20 and won the 1st prize. Needless to say, that it did not require feasibility study further.
I had been in touch with Engipreneurs and we had a meeting on Tuesday, 13th August.
Now Engipreneurs are heading to the next level (Discovery Phase) and have already begun their work for collating the data they would need for "Park: On the Go". The team had been pursuing local authorities in Vadodara to schedule a meeting with the government officials who could lend their insights on how administration plans for Parking and Systems.
I am eager about this rendezvous and how things are turning ahead.